A wee bit more on the repair of Santa Bob's JD..Things are starting to look good..
This photo is after a few repairs but before the front wheel was done.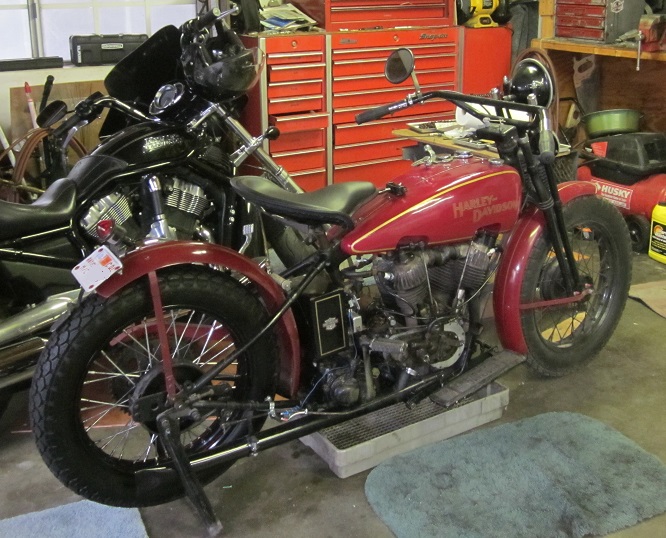 Already done:
Trans O/H
Wheels powder coated and new spokes
Engine bottom end rebuilt balanced and assembled
And loads of other repairs….